Introducing Sports Cards List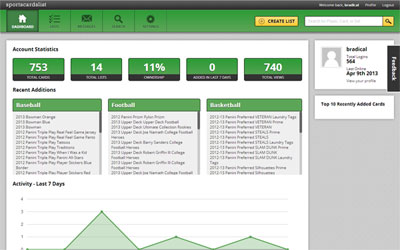 We are revolutionizing the way you collect and share information about your collection online. From the moment you start using Sports Cards List, you can start to track your collection, easily see your progress, locate those hard to find items for your collection and connect with other hobbyists. You can easily share your collection with others on the Internet or take your collection with on the go, with our mobile friendly platform.
It's all part of Sports Cards List — and we are committed to making this best online resource for you and your sports card collection. Best of all, access to the site and your information will always be FREE!